Leaky Rad (Performance for Sculpture Phase 2)
Trackings and Trappings,
PlugIn Summer Institute 2019
gesture, movement, drawing collage, experiment, pools, radiator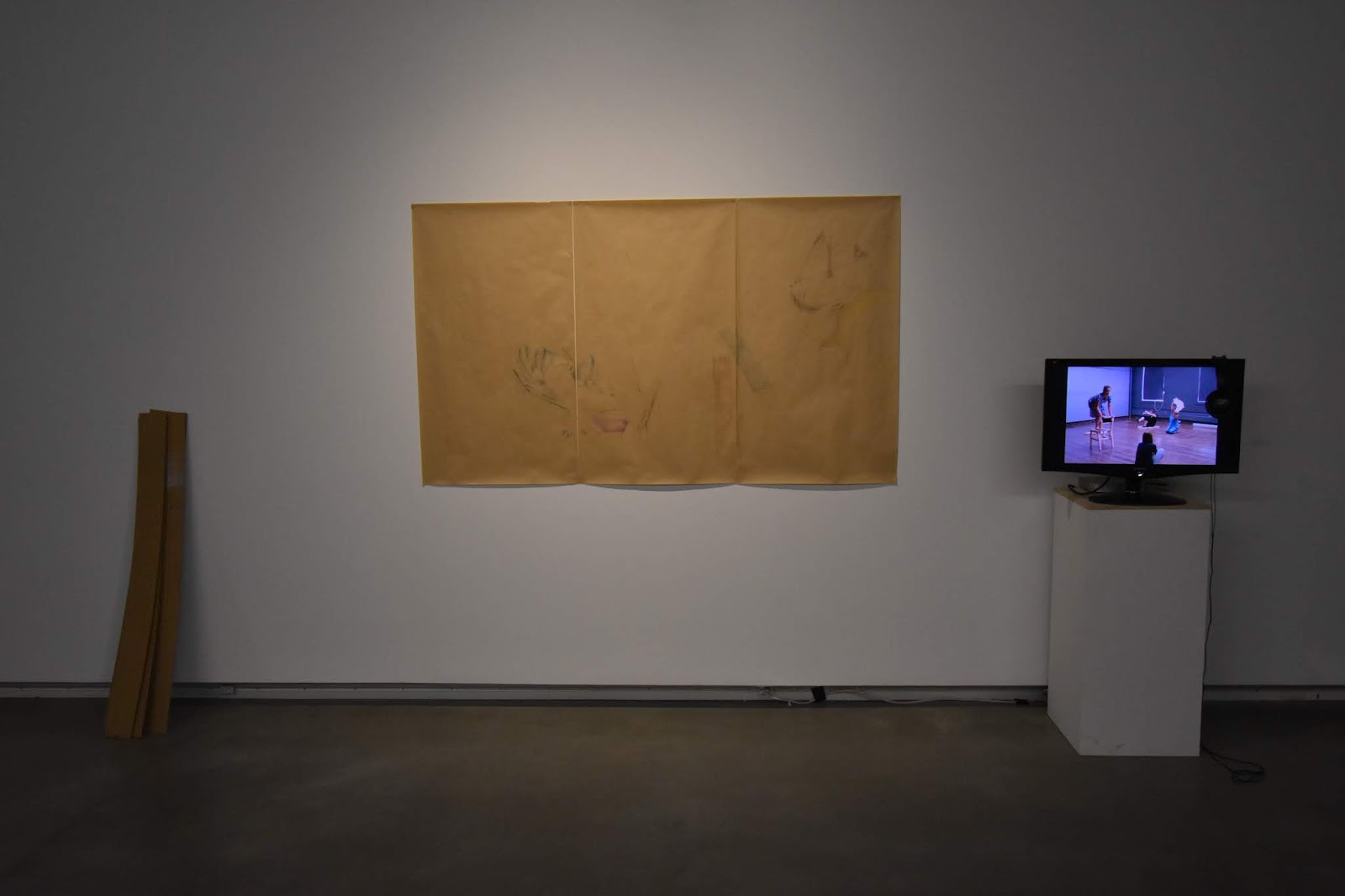 Leaky Rad (Performance for Sculpture) explores concepts of shared space and motion. In Leaky Rad I invited the general public to engage with performance prop. Photographs of this experiment were taken and drawn for temporary exhibition spaces. Alongside the drawings I made sculptures relating to this experience. The drawings and sculptures convey the fleeting notion of time-based action. The final installation is actual and insinuated remnants of performance activities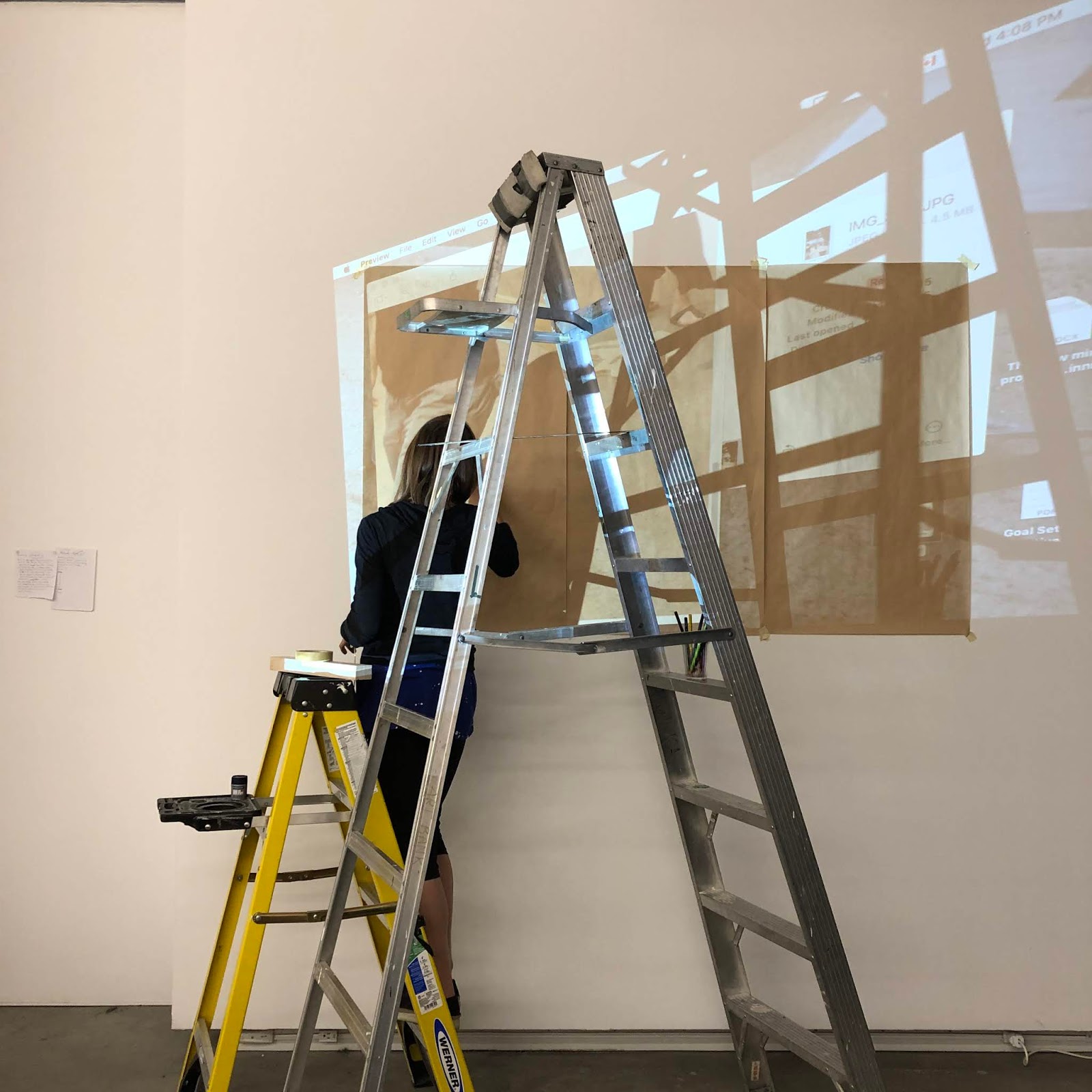 link to installation video
Credits:
Performance Facilitator: Hannah Arras
Sound: Suture: Greg Hanec and Sarah-Lynne Otsuji
Performers/participants: Leigh Anne Parry, Carol Seburn, Carly Zelinsky, Becca Meecham, Sheila Terra, Heidi Phillips, Nicole Shimonek
Spaces: XCues Cafe and Billiards. The Output
Produced during Trackings and Trappings, Plugin Summer Institute.
Finishing funds from the Wendy Geller Fund Video Pool Media Arts Centre